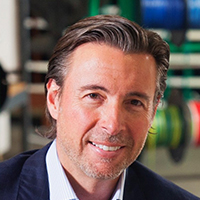 Steve Metcalf
Chief Marketing and IoT Officer
Steve Metcalf is the Chief Marketing and IoT (Internet of Things) Officer for Baldwin Technology, where he oversees the company's Industry 4.0 data-connected integration strategy for one of the graphic industry's largest portfolio of technologies - from UV and LED curing, to Surface Treatment and Automated Cleaning, to Print Quality Inspection and Defect Detection, to Closed-Loop Color and Register Control. Through Baldwin's AMP IoT Platform, Steve's team is providing new analytical insights and machine learning tools to help label and package converters – connecting them to real-time and historical production information that augments operator intelligence and decision-making, and supports the autonomous control of print process quality.
Prior to Baldwin, Steve was President and CEO of AMS Spectral UV, where he grew the company into one of the largest providers of LED UV curing technology for the global printing industry. Before entering graphic arts, Steve began his career in B2B software and MIS systems, with leadership roles at SAP Ariba, one of the world's largest ERP software companies, and Accenture, the global technology and strategy consulting firm. Steve currently resides in Western Wisconsin where he enjoys spending time with his family, experimenting with futuristic technology, and pursuing his passion for spending time in our Northern lakes and rivers.
SPEAKER SESSION
Conference:
CONFERENCE PROGRAM
Session:
Presentation and panel discussion: What does an automated future look like?
Time:
Tuesday 13 September 2022, 1:00 PM - 2:00 PM