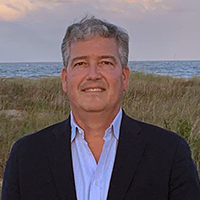 John Wynne
CEO
John O. Wynne, Jr. is the Chief Executive Officer of Fortis Solutions Group, a leading provider of high impact printed packaging solutions (labels, flexible packaging, shrink sleeves, folding cartons and label applicators) servicing customers across the US and Canada.
Prior to entering the labeling business in 2010, John held various positions within the investment banking units of Deutsche Bank and Morgan Stanley in New York.
John received his undergraduate degree from Princeton University and his Master of Business Administration from the University of Virginia's Darden Graduate School of Business.
SPEAKER SESSION
Conference:
CONFERENCE PROGRAM
Session:
Introduction: global label market overview
Time:
Tuesday 13 September 2022, 10:00 AM - 11:00 AM