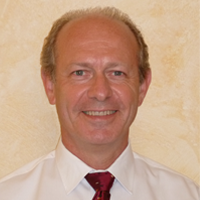 Christian Menegon
Global business development manager, labels & packaging
Christian started his career as electromechanics engineer, by servicing pen plotters. He then moved to application support for cad cam systems with Scitex for 10 years.
From there, he went through production management working for a repro house active in technical applications like cartography or printed circuit boards and various product decoration processes.
Christian joined Indigo right after Drupa 1995 where the company was launching the very first digital press for industrial applications. His technical field expertise served R&D and the product managers, ensuring up to date market needs were used to develop the printing presses and surrounding solutions.
From there, he naturally moved towards sales support and marketing, followed by sales management.
With the creation of a WW distributor channels organisation, Christian became the central platform of information exchange for industrial products.
With the acquisition of Indigo by HP, Christian, while pursuing his role of knowledge sharing, extended his activities towards brand owners and now acts as business development manager. As such he promotes, qualifies and tests what digital printing can offer the brand owners in terms of benefits, associated or not, with other HP solutions. These benefits could be marketing driven for consumer related added values, or tactical implementation orientated affecting then the supply chain operations and efficiency.
PANELISTS SESSION
13 September 2022 | 1:00 PM - 2:00 PM | Presentation and panel discussion: What does an automated future look like?
How far will automation change the industry?
The Industry 4.0 powerhouse
The next generation of fully automated digital converting