08 August 2022
Xeikon features CX300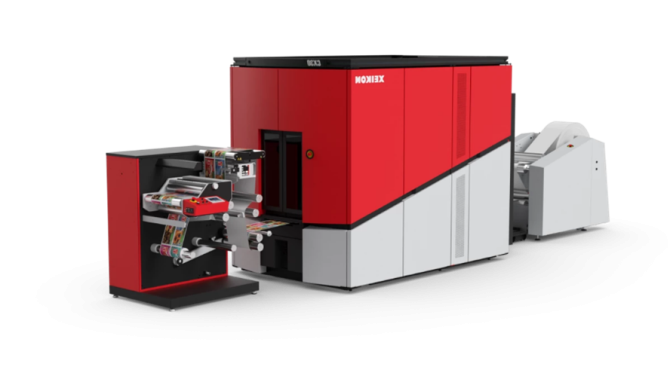 Click on image to download high resolution version
Xeikon at booth 5703 features Xeikon CX300 dry toner press, that allows converters to produce FDA-certified labels and packaging.
Xeikon also shows its PX3300 UV-IJ hybrid press for durable labels that can be die cut, trimmed, and rewound inline to maximize productivity.
The Uniform X-800 workflow is also shown.
Xeikon is also participating in the Digital Embellishment Trail and the educational program.