25 July 2018
USA launch of OMET hybrid XJet powered by Durst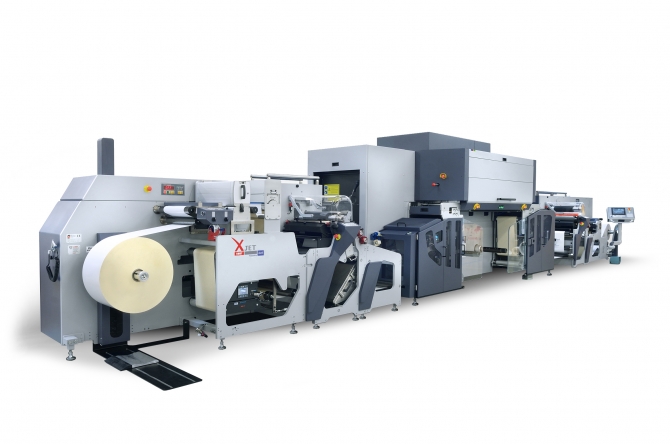 Click on image to download high resolution version
OMET (booth 3123) is launching in the USA its new hybrid OMET XJet powered by Durst, which can be configured with a range of X6 print and converting units along with the Durst Tau digital engine.
The press is 330 mm (13 in) wide with a print speed up to 78m/min (255.1ft/min). Also on display, and with live demonstrations, is the latest version of the iFlex, now equipped with chill rollers.
The standalone Tau 330 RSC by Durst, a digital UV inkjet labels and packaging printer with a print width of 330 mm (13 in.) and a printing speed of up to 78 running meters per minute (255.10 feet per minute) will also be exhibited.