TLMI Ecovillage
TLMI's Ecovillage will showcase the latest products and services designed to support a better performing, more environmentally conscious label industry.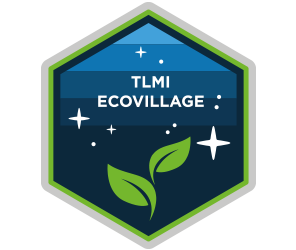 With the help of TLMI, Convergen Energy, and Channeled Resources Group, Labelexpo Americas will be collecting the waste matrix from the live press demonstrations over the course of the exhibition.
The matrix waste will be collected every few hours and will be brought to the Ecovillage to showcase the amount of waste that could be used as fuel instead of being disposed of in landfills. After the show, all waste will be baled and picked up by Convergen Energy to be made into fuel pellets. Convergen Energy's pellets are a substitute for coal but with a lower carbon and overall emissions' footprint than fossil fuels. Channeled Resources Group will also be providing baling demonstrations each day in the feature area.
TLMI's Ecovillage will serve as a giant directory of exhibitors who are making a difference in the industry by providing products or services with the environment in mind. There will also be a session each day of the show that'll tackle the big myths surrounding sustainable packaging and what converters should really be concerned about.
TUE 25 SEPTEMBER
10:00 AM
11:00 AM
Formal Baler Demo by CRG & Convergen Energy
1:00 PM
2:00 PM
The New Plastics Economy and the importance of Labels
The New Plastics Economy is an ambitious initiative to build momentum toward a plastics system that works. Led by the Ellen MacArthur Foundation, it is applying the principles of the circular economy and brings together key stakeholders to rethink and redesign the future of plastics, starting with packaging.
WED 26 SEPTEMBER
10:00 AM
11:00 AM
Formal Baler Demo by CRG & Convergen Energy
1:00 PM
2:00 PM
Sustainable Materials Management
Sustainable materials management (SMM) is a systemic approach to using and reusing materials more productively over their entire life cycles. It represents a change in how our society thinks about the use of natural resources and environmental protection. By looking at a product's entire life cycle, we can find new opportunities to reduce environmental impacts, conserve resources and reduce costs.
THU 27 SEPTEMBER
10:00 AM
11:00 AM
Formal Baler Demo by CRG & Convergen Energy
11:00 AM
12:00 PM
Avery Dennison Presents, Recycling Services in North America Panel
Gold Sponsor: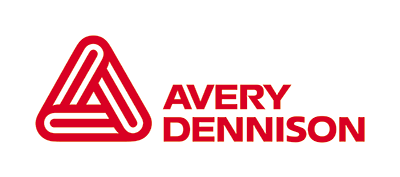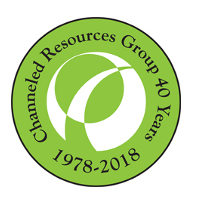 Sponsors: