27 July 2018
Siteline for Label Traxx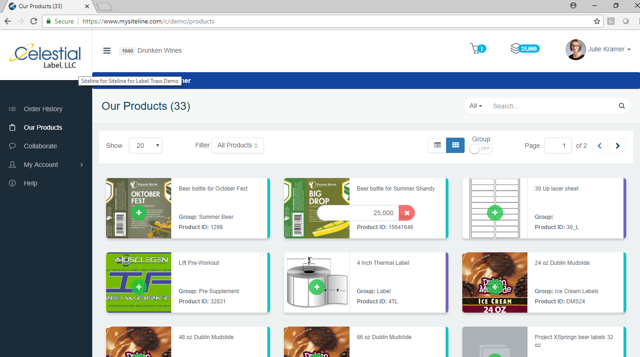 Click on image to download high resolution version
Give your customers access to re-order their labels online with the Siteline module for Label Traxx.
Seamlessly integrated with Label Traxx MIS, Siteline means your label-buyer customers can view their order history via a mobile device – and place orders – at any time of day. Orders placed online drop directly into Label Traxx MIS and queue up to be scheduled.

Siteline also includes a dedicated chat area for customer projects, helping your CSRs to manage customer interactions and track job status. Siteline gives your customers the buying experience they expect from a modern business and reduces the amount of time between initial inquiry and the order being printed in production. It's also the ultimate sales tool for your reps to offer to new prospects. Differentiate your label printing business by showing your customers you care about their time.