02 August 2022
Konica Minolta Unveils the AccurioLabel 400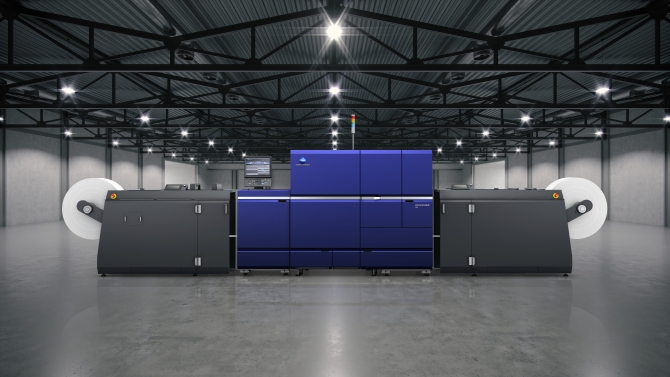 Click on image to download high resolution version
Konica Minolta unveils the AccurioLabel 400 five-color label press for the first time in the US, targeting mid- to high-volume label converters, commercial printers, and large brand owners.
Important new developments include the ability to expand applications with white toner, extended job opportunities with press runs up to 3000m and improved productivity with print speeds of up to 130 ft/min.
Other features include resolution equivalent to 3600x2400 DPI, prints on substrate widths up to 13in, multiple-touch panel monitors, and Intelligent Quality Optimizer.
The IQ-520 enables real-time control of white toner opacity, color stability control, as well as automatic calibration, density adjustments and profile creation.
The company also showcases its MGI JETvarnish 3D Web, AccurioLabel 230 label press, PKG-1300 and AccurioPro front-end software.