09 August 2022
Karlville Displays Machine Combo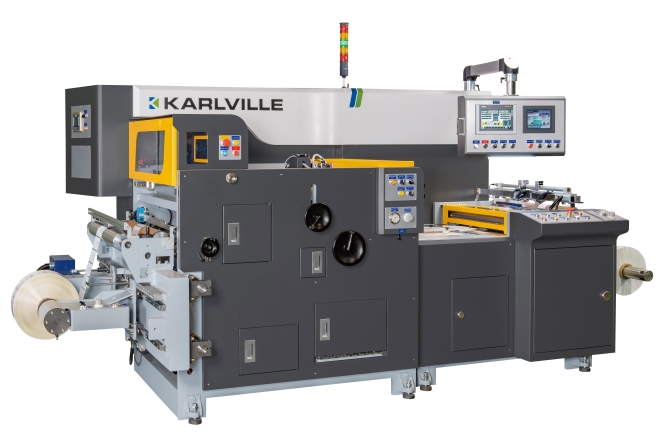 Click on image to download high resolution version
Karlville displays the Plus series machine combo, K3 Plus Seamer and iPlus Inspector.
The K3 Plus is its third-generation seaming machine with folding system that addresses shrink sleeve seaming issues.
It comes with a fully automated setup and feedback loop. The machine runs a +/-0.15mm lay flat tolerance with a friction-free forming system.
Operators can position seam up to 5mm from fold. Laser perforation (cross and continuous perforations) integration with turret unwind and rewinds are optional.
The iPlus is its latest inspection machine. It runs 500m/min and is equipped with an E+L oscillation system on both shafts, which allows to control the type (sine or square) and quantity of oscillation from the MMI.