09 August 2022
Heraeus Noblelight America showcases infrared and UV LED curing systems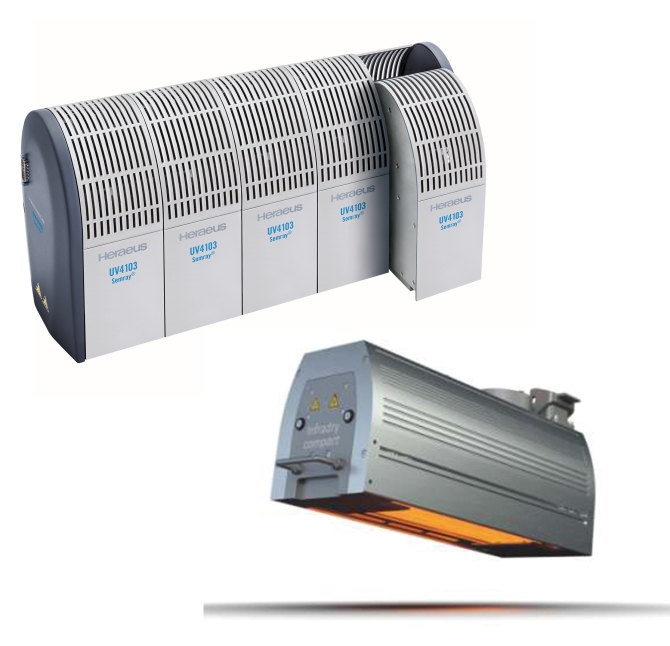 Click on image to download high resolution version
Heraeus Noblelight America showcases infrared and UV LED curing systems suitable for a wide range of label applications, including drying water-based inks, curing UV inks and pressure-sensitive adhesives.
Infradry Compact IR modules for drying water-based inks and coatings combine IR heat with air management to remove moisture from the process area.
The compact, modular unit retrofits easily into existing offset, flexo and digital presses or onto paper, foil and other coating lines.
The Semray UV4103 UV LED curing system is a modular air-cooled, easy-to-configure system for different printing, coating, or adhesive curing widths. In addition, advanced micro-optics enable larger working distances without significantly reducing the print area's intensity.
The plug-and-play modular segments are easy to swap in and out of the backplane, whether for maintenance purposes or to change wavelengths.