02 August 2022
Delta Modtech Shows the Newly Updated Crusader Converter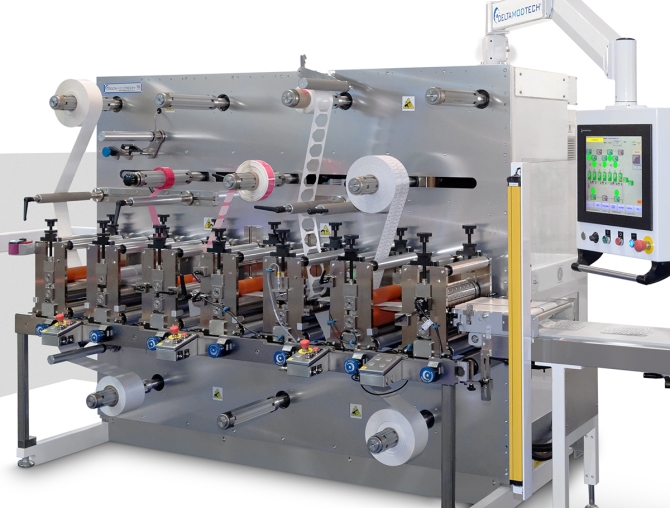 Click on image to download high resolution version
Delta Modtech shows the newly updated Crusader Converter running a precision RFID antennae placement demo. A second Crusader Converter will feature Edge Laser Technology with barcode reader integration, allowing for on-the-fly cut pattern changeover.
In Domino's booth, visitors will also find a Delta Spectrum finishing machine with an integrated Domino K600i.
This demonstration features seamless integration of Domino's inkjet technology, coupled with tight tolerance and high-speed die-cutting.