23 July 2018
Contiweb preview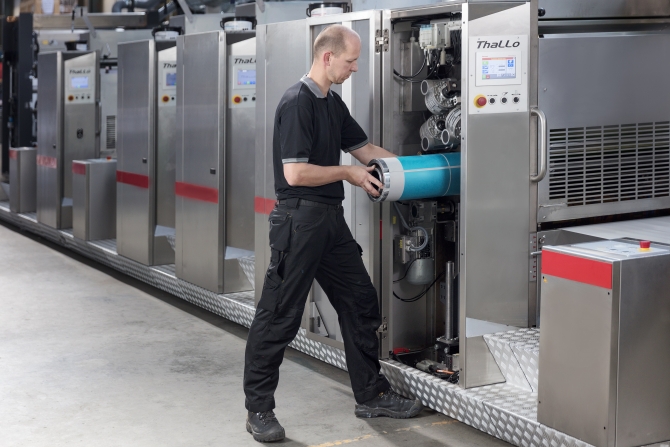 Click on image to download high resolution version
Contiweb is set to demonstrate the production efficiencies achievable with its hybrid web offset system at Labelexpo Americas. Utilizing its flagship Contiweb Thallo, packaging and label print providers can maintain a competitive edge and a healthy profit margin when producing smaller jobs. Fully compatible with all flexo and rotogravure systems, the modular Thallo platform brings all the inherent benefits of web offset combined with printers and converters' choice of flexo or gravure, depending on the needs of the business.
With the capability to set-up a new job within minutes, the Thallo dramatically slashes time-consuming changeovers. This allows businesses to increase throughput and exceed customer expectations for job turnarounds. Engineered to print on a wide range of substrates – including film, foil, paper and cardboard – the Thallo allows print businesses to expand their service offering by outputting a wide range of folding carton, flexible packaging, preprint and label applications. Available in a range of web widths, the system caters to print shops of all sizes. This ensures that print businesses can seamlessly integrate the Thallo with minimal workflow disruption, allowing them to maintain uptime.
Contiweb also invites attendees to participate in a fun and insightful on-booth quiz to discover how their business can benefit with the Contiweb Thallo. For more information, visit booth 6464.