23 July 2018
BST North America preview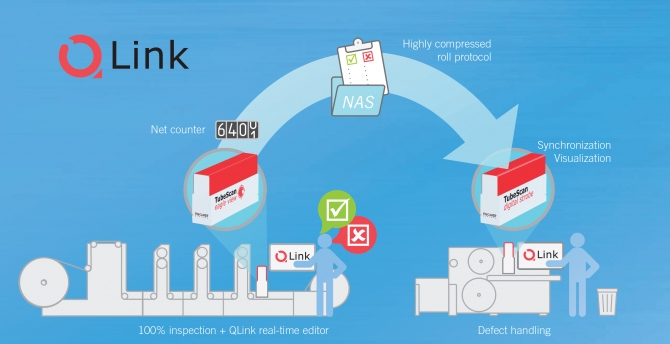 Click on image to download high resolution version
New TubeScan QLink Workflow
With the introduction of QLink, BST North America aims to enable printers to reduce their costs and improve product quality.
Compared to other workflow inspection systems on the market, the QLink workflow is very cost-effective. While the TubeScan is scanning for defects on the printing press, the printer uses the touch screen of the QLink editor to classify the defects as relevant or not relevant. The information is considered in the net count of the inspected goods. This feature is a huge advantage when it comes to production costs. At any given time, the printer knows the net count and can run his press up to the exact production amount required.
With QLink the file size can be 90% smaller compared to usual rollmap files. Transfer of the inspection protocol within the customer's network is now faster and less data storage hardware is required.
Finally, the operator of the rewinder may also take care of the rollmap editing right before converting and finishing. The new QLink workflow offers a solution for packaging and printing companies independent of size and structure.