Brand Print Pavilion
Brand Print Pavilion is a dedicated zone specifically geared towards those wanting to expand into visual marketing for their brand-customer.
What is the opportunity?
Major established brands and new arrivals now compete for a larger share of the American market.
Huge budgets are spent on printed marketing collateral such as posters, fleet graphics and sampling packs. In-store brand presence is reinforced through the design and print of collation packs, decorated corrugated displays and shipping cases, point of sale signage and the full range of promotional in-store graphics.
Brands are adopting an omnichannel approach to conveying their message, in which printed material plays a key and growing role.
What will you see ?
Large format digital, offset and screen process technology
Point of purchase, signage and wide format graphics materials – paper, board, foils, films, plastics, corrugated
Design and graphics software
Pre-print liner solutions
Digital and conventional inks, coatings and varnishes
Wide format cutting, laminating & finishing equipment
Why attend?
Source new technology to:
Keep ahead of your competitors
Reduce costs and improve efficiency
Offer value-added services
Attract new clients
Enter new high-value niche markets
Improve supply chain management
Optimize workflow and reduce press downtime
Operate in a sustainable way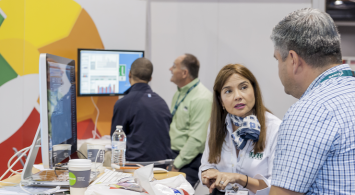 Who attends?
Printers and finishers producing materials including:
Large format digital and screen-printed posters / signage
Point of purchase / point of sale graphics
Direct mail brochures and sampling packs
Printed shelf-stacking units
Fleet graphics
Collation packs
Stand-alone corrugated display
The full range of in-store promotional graphics
What's the future?
Brand Print Pavilion will give you a chance to understand the huge opportunities available in the large-format sector.
It previews the Brand Print Global Series of exhibitions that will take place in India, China and Mexico.
Each event is co-located with a major Labelexpo show, ensuring exhibitors meet printers from the whole print sector.