08 August 2022
Berhalter presents a new Swiss Die-Cutter B6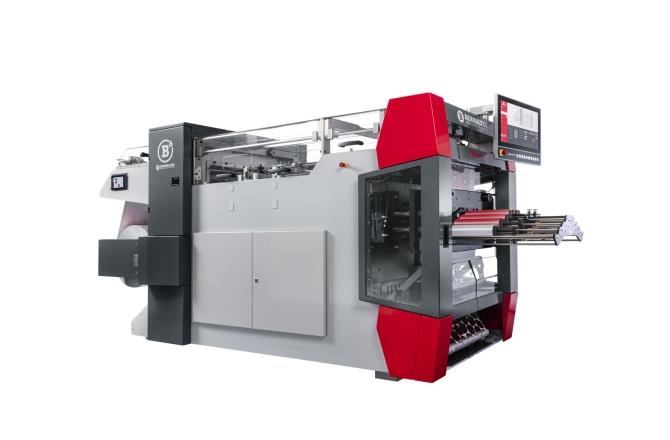 Click on image to download high resolution version
Berhalter presents a new Swiss Die-Cutter B6, delivering 500 strokes per minute.
The machine digitally die-cuts with maximum precision, featuring individually controlled die-cutting motion, flexibly adjustable opening level of the punching tool, digitally monitored penetration depth and a new active foil guide built into the punching tool.
Also at the company's stand is the new CUTcontrol technology, which can link all production processes and provide the KPIs for strategic production planning, including live data streams from machine, accessories, and punching tools.