08 August 2022
Asahi Photoproducts features its AWP-CleanPrint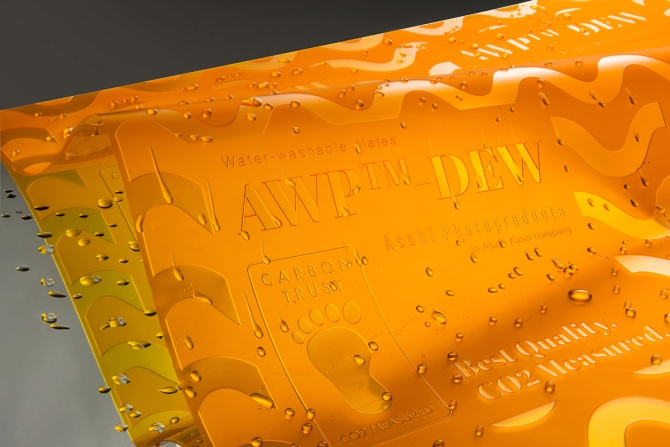 Click on image to download high resolution version
Asahi Photoproducts features its AWP-CleanPrint line of water-washable flexographic plates designed as more sustainable alternative for traditional solvent-washable plates and to deliver improved quality on press with reduced cycle time.
Asahi also promotes a brand-new water recycling unit that can be used with its plate processing systems.
It features a filtering system that recycles approximately 85 percent of the water used in plate processing, with only the remaining waste as a slurry or sludge to be disposed of.
A portion of the additive used in the water wash remains in the filtered water, reducing the amount of additive required for processing subsequent plates.
Asahi Photoproducts continues the path toward an accountable sustainability program for its flexo plates and strives to soon achieve a carbon neutral status for the AWP-DEW in partnership with the Carbon Trust.